As the U.S. conducts more attacks in Afghanistan and Pakistan, RAWA says that the conditions in Afghanistan are worse than before the U.S.-led invasion.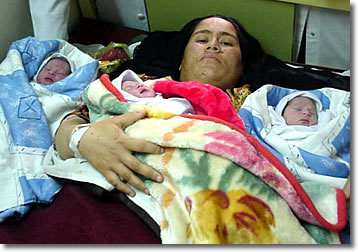 March 21, 2004 (Afghan New Year) was a busy day in Malalai Hospital. Dr. A, a gynecologist, was tired and about to leave the hospital when one of the nurses approached her saying, "We need your help." A few minutes later Dr. A was in the delivery room helping Kamila as she travailed in labor. Thirty minutes later the first child was born. But Kamila was still in pain. Then a second child was delivered. But Kamila continued to be in pain. Dr. A said, "One more!" Minutes later the third child was born. All three were girls and in good condition. The first weighed 3.1 kilograms while the other two weighed 2.7 kilograms. From the beginning they were called "the three lucky girls."
Sahar Saba of RAWA is traveling throughout the U.S. this month on a speaking tour. Sahar has traveled extensively representing the plight of Afghan women to the world.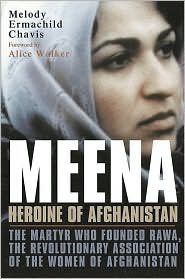 "A vivid celebration of a contemporary heroine." – Kirkus Reviews

Click here to purchase a copy of the book.
"This is a book not only to read but to urge others to read. It provides, in its devastating way, a measure of hope. Another way of preventing violence exists: not through repression but through the expansion of civil liberties." — Susan Griffin, LA Times Review