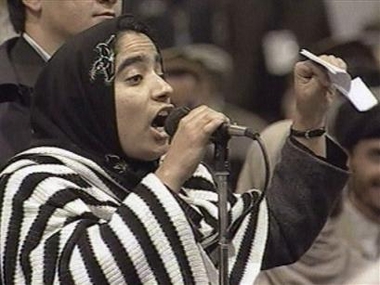 Afghan parliamentarian, Malalai Joya toured the United States in March 2006, addressing thousands of Americans in community forums, panels, college campuses, and local churches.
Click here for news coverage of Joya's tour.
In the midst of a public debate about Canadian troops in Afghanistan, a Montreal audience heard a stark message about what the majority of Afghani people want, but aren't getting from occupying forces: disarmament, justice and reparations.