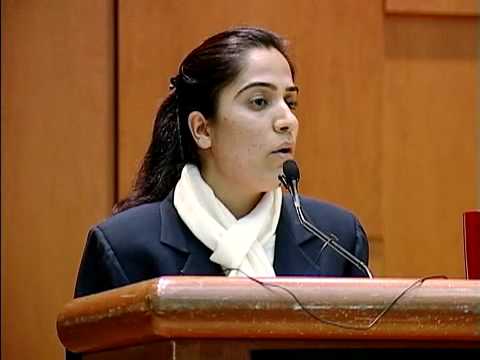 Afghanistan's youngest parliamentarian, Malalai Joya returned to California this April for a very limited number of events. The BBC has called Ms. Joya "the most famous woman in Afghanistan." She has been threatened with death and rape for publicly denouncing Afghanistan warlords and has survived four assassination attempts.
Click here to read the full report of Joya's visit to California.
The youngest member of the Afghan Parliament earned a standing ovation from about 100 students and drew some tears after she tore into warlords, drug lords and corrupt officials she called a virus killing her country.
The crowd loudly applauded Joya, a current member of Afghan Parliament and survivor of four assassination attempts, as she came on stage to speak of the corruption that she said still exists in Afghanistan.