Death threats and assassination attempts have forced Malalai Joya underground, but she is unwavering in her mission to bring true democracy to her country.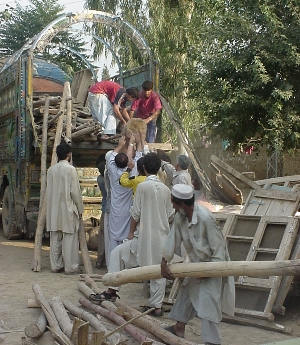 [Based on a report by RAWA]
Recently Pakistani authorities ordered the Jalozai refugee camp to be closed down. This camp includes Khewa and Sharwali camps which are home to several RAWA projects including Malalai Clinic. RAWA reports that in the past few moths they tried to convince the government to allow the Afghan refugees to remain in the camps for 2 more years as promised. But the Pakistani government will not budge.
Can an Afghan woman, armed with only a strong voice and a fierce loyalty to her homeland, overcome entrenched views and death threats to help bring democracy to Afghanistan? Enemies of Happiness is an award-winning documentary by Danish film maker Eva Mulvad about Malalai Joya, the young social worker-turned-Parliamentarian. "Enthralling…Ms. Joya is a truly remarkableRead More…