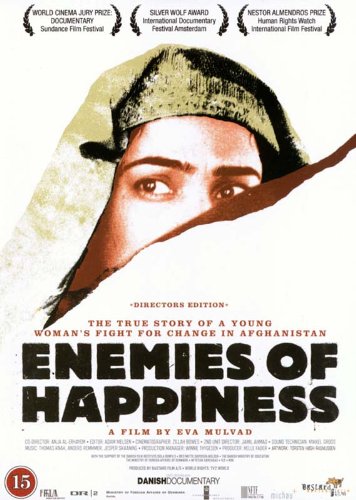 Can an Afghan woman, armed with only a strong voice and a fierce loyalty to her homeland, overcome entrenched views and death threats to help bring democracy to Afghanistan? Enemies of Happiness is an award-winning documentary by Danish film maker Eva Mulvad about Malalai Joya, the young social worker-turned-Parliamentarian.
"Enthralling…Ms. Joya is a truly remarkable subject." Read full review — Mike Hale, The New York Times
"A revelatory portrait of this extraordinary freedom fighter…" — Caroline Libresco, Sundance Film Festival
"A political documentary with a difference…" — Leslie Felperin, Variety
"A character so compelling you don't want the camera to turn away." — Brian Darr, GreenCine Daily
"Carries the magic uplift of classic Hollywood and the considerable bonus of authenticity." — Rob Nelson, Village Voice
Watch excerpts of Enemies of Happiness:
Find out more about Enemies of Happiness here.