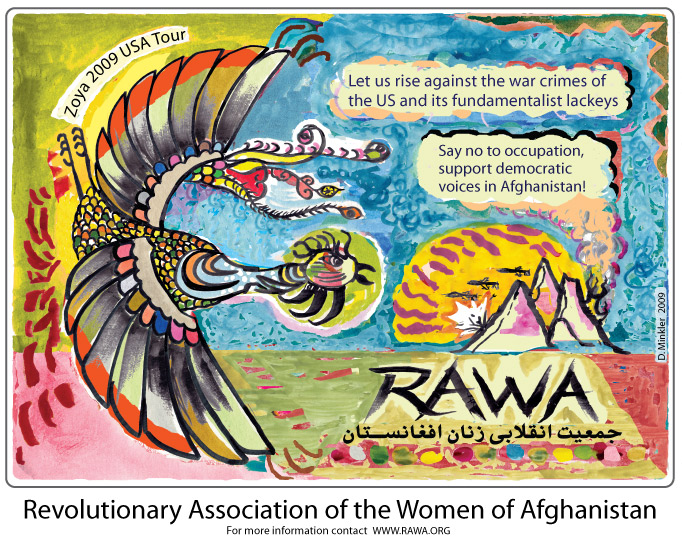 Afghan Women's Mission is pleased to announce a nation-wide tour of Zoya, a member of RAWA in October 2009, exactly 8 years after the start of the US war. Zoya will share the message of RAWA in New York, Washington DC, Boston, Iowa, Los Angeles, Berkeley, and San Francisco.
Bay-area based artist Doug Minkler, has created a special commemorative poster for the tour, shown at right.
Please email us at info@afghanwomensmission.org to organize an event in your community or to co-sponsor an event.


Many say one key promise seems to have been forgotten – improving the rights of women. Veteran Afghan women's rights advocate, Malalai Joya, made the case recently during a visit to London.