RAWA's projects on self-sufficiency fall into two categories: Sustainable development in rural areas, and income generation in primarily urban areas.
Sustainable Development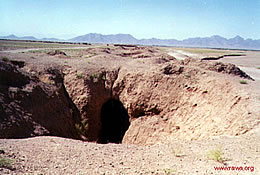 RAWA is active in the remote Eastern rural area of Farah Province, working with farmers to promote sustainable living. In particular, RAWA has funded the repair and maintainence of canals to bring water to villages gone dry and helping set up vineyards. Helping farmers plant vineyards involves supporting the work of ditch and pit digging, bringing in new water pumps and digging the wells for them, and putting up a wall around the new vineyards. In addition, farmers need aid during the three years before the vineyards become productive. Repairing and rebuilding canal systems bring much needed water back to villages that have gone dry because essential water canals have gone into disrepair. By restarting healthy growing fields, Afghanistan can return to its past agricultural diversity and productivity.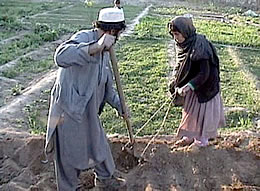 Eighty percent of the wheat Afghans in Farah province now eat is imported from nearby Iran and Pakistan. The area used to be an exporter of high quality agricultural items, but 20 plus years of war and four years of drought have severely disrupted the agricultural systems of Afghanistan. AWM and RAWA are working to help Afghanistan establish a stable economy in which the country feeds itself and will again export high quality fruits, nuts and other agricultural items.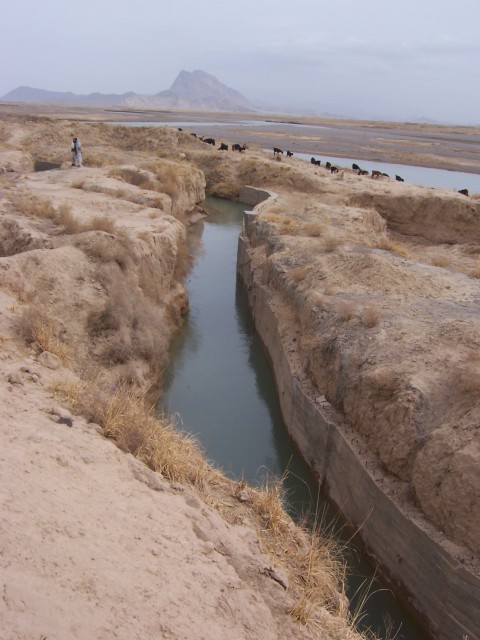 AWM and RAWA are undertaking a multi-year two-pronged effort to rebuild agricultural systems in drought-stricken Farah Province, Afghanistan. One prong of the effort will be to repair many miles of water canals which will bring water into areas that have gone dry due to the disrepair of the canal systems. The other prong will be to plant and support twenty new vineyards in an area that used to produce grapes, but now cannot sustain them due to a lack of water and resources.
By rebuilding the economic base of Afghanistan we not only help people in the area of the project, but we help all of Afghanistan. In many rural areas, young men have left the their villages and gone to seek work in other countries. Women and children have fled to Iran or Pakistan to live as refugees. With new productive agricultural systems people will be able to return and continue their normal lives.
Income Generation Projects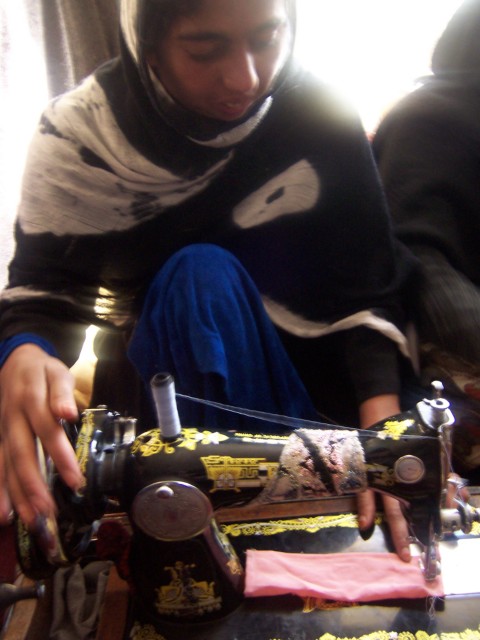 Throughout the years RAWA has helped countless women and young girls learn skills that have helped them to financially survive. Employment for women and girls in Afghanistan is extremely low. By teaching them skills like embroidery or urban chicken, fish, and goat farming, RAWA helps Afghan women gain a strong foundation for employment. For many this can be the difference between life and death.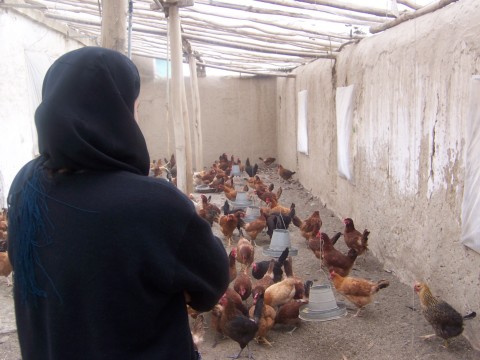 A chicken farm on the outskirts of Kabul (pictured here) is housed inside the compound of a house occupied by a single family. RAWA provides the training, the raw materials, and the skills to sell eggs, enabling the family to stay solvent.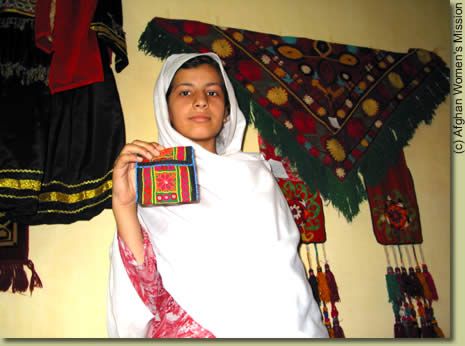 RAWA has run many projects teaching women embroidery and sewing skills in traditional Afghan style. Not only do these courses keep alive important cultural traditions of Afghanistan, they enable women and girls to have a source of income.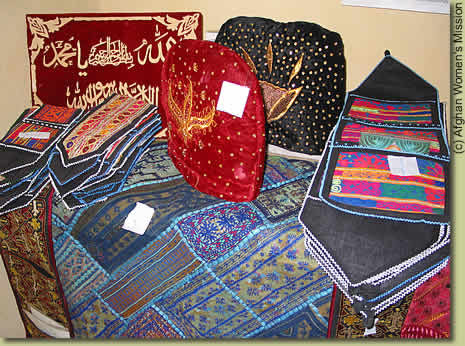 RAWA often buys back the crafts made in the income-generating courses and ships them to AWM to sell at craft bazaars and sales in the United States. All the proceeds from sales are then sent back to RAWA to continue these projects. Check our website for information about our annual "Fair Trade and Conscious Gifts Holiday Bazaar" held in Los Angeles each December.
Your support is needed to fund RAWA's self-sufficiency projects

Your donation earmarked for self-sufficiency projects will help empower AWM and RAWA build canals, plant vineyards, and empower Afghans, as well as train women with job skills and provide them with resources to start their own businesses.

To give a donation to promote sustainable development and income generation projects click here to make a donation.

Thank You!