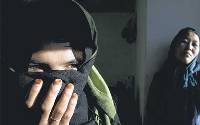 By Jerome Starkey
in Kabul
The Scotsman
Secret shelters which protect women from murder, forced marriages and ritual mutilation will be turned into "virtual prisons" that make women less safe, under Afghan government plans to wrest control of them from local charities, women's activists warned yesterday.
The exact whereabouts of the safe houses and the identities of the women who hide there are carefully guarded secrets, but proposals seen by The Scotsman would put government staff in charge and force them to inform police of anyone who goes inside.
Campaigners said the draft legislation was pandering to conservative male prejudices that shelters harbour prostitutes, and they warned it would roll back years of hard-won progress towards improving women's rights.
"We are outraged by this bill, which is a patent effort of the Afghan government to stop the work of non-governmental organisations on behalf of women's rights," said Manizha Naderi, executive director of Women for Afghan Women (WAW). "Clients who have suffered heinous abuses, whose lives are in danger, or who have nowhere else to go live in WAW's secret shelters while counsellors and lawyers help them find justice."
Ms Naderi's network sheltered Bibi Aisha, a former child bride whose husband sliced off her nose and ears after she fled their home to escape horrific beatings. The teenager ran to her father's house but he handed her straight back to the men who disfigured her. Aisha, now 20, is in America getting counselling ahead of reconstructive surgery.
Ms Naderi also claimed that Sediqa, a young woman whose gruesome stoning was filmed on a mobile phone, would still be alive if she had had access to a shelter.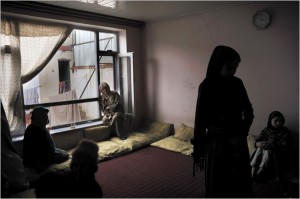 There are only 14 shelters serving Afghanistan's 34 provinces and activists urged the government to open more, if it wanted a stake in how they are run, rather than trying to interfere with the few already open.
The new legislation, which appears to undermine President Hamid Karzai's public commitment to improving women's rights, follows unfounded allegations from senior government officials that the shelters were fronts for brothels. It is being drawn up by the Ministry of Justice and the Ministry of Women's Affairs.
Afghanistan's deputy justice minister, Dr Qasim Hashimzai, said a government investigation found no evidence of prostitution, but he said some shelters had "discipline problems". He insisted women had "nothing to fear" from the new law which prescribes strict conditions for who can be admitted and rules for how and when they can be released.
Wazhma Frogh, a prominent women's activist in Kabul, accused the government of succumbing to conservatives."It will turn the women's shelters into a kind of women's prisons," she said. "At least, now, when women escape violence, there are some options for them. Anybody who is at risk, we help them."
However, Enayatullah Balegh, a senior member of Kabul's influential council of religious scholars, said: "These houses are not safe for Afghan women, according to Islam," he said. "They are not shelters. A shelter or a safe house for a woman is the family home."
Although shelters are often run by local charities, they are mostly funded by international donors, including the USAID, the EU and the United Nations.
Sediq Muslim, the head of the Fatwa Department at Afghanistan's Supreme Court, who was part of the team charged with investigating shelters, claimed it was inevitable that women in shelters would turn to prostitution.
"Of course, if a shelter is working under control of foreigners, without the police or (the intelligence service] or the government's knowledge, then the women will be prostitutes. They do bad things inside," he said.