Dear friends and supporters,
As may know, in December 2011, IHC, our former fiscal sponsor, lost more than $400,000 worth of donations ear-marked for RAWA's amazing projects (for the full story, click here). Although we have found a new and wonderful fiscal sponsor, SEE, we are still reeling from this devastating blow. We are trying to rebuild, move forward, and continue our support for RAWA's work.
Help us rebuild this Women's History Month!
For every online donation of $100 made in March 2012, we will mail a copy of the remarkable book by Malalai Joya, A Woman Among Warlords, as our "thank you gift" to you.
This book, by one of Afghanistan's most famous women, chronicles the history of Afghanistan, and its current precarious position, through the eyes of one courageous woman. Every $100 donation will be used toward RAWA's life saving projects that benefit Afghan women.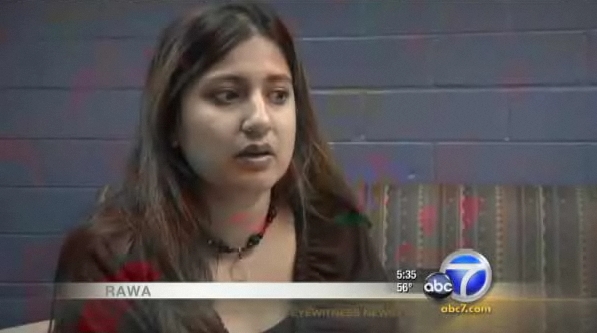 ABC Channel 7 in Los Angeles interviewed AWM Co-Director Sonali Kolhatkar about the devastating loss of funds.
Click here to watch the news story.
By Jeff Gottlieb, Los Angeles Times
February 14, 2012
More than 200 nonprofit groups, from animals rights organizations to political activists, said most of their donated funds appear to have vanished after the organization that watched over the money suddenly ceased operations last month.
The International Humanities Center closed its offices, took down its Web page and informed its clients by email that it has ceased operation. The center served as an umbrella organization for small nonprofit groups, handling their donations and performing administrative duties.
Dear friends and supporters of Afghan Women's Mission and RAWA,
We are deeply saddened to inform you of a devastating incident that has affected our operations.
We were informed in mid-December 2011 that International Humanities Center (IHC), the non-profit group that we had hired to manage our funds since 2003, has lost all of our donations. All of the nearly 200 organizations that had accounts with IHC are the victims of this theft. Altogether, about $400,000 donated to Afghan Women's Mission to fund RAWA's projects were lost.
Nothing prepared us for this. We were, and still are, in shock.