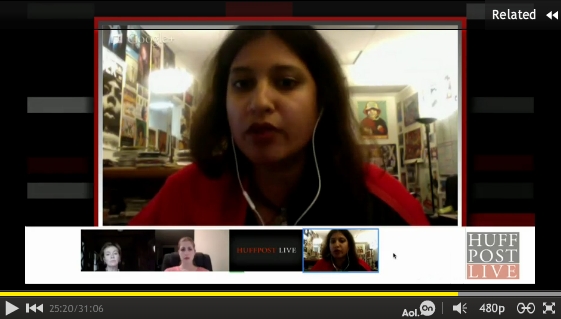 On October 15, 2012, Afghan Women's Mission Co-Director Sonali Kolhatkar was a featured guest on Huffpost Live hosted by Ahmed Shihab-Eldin. The program focused on the on-going attacks against women in Afghanistan. Other panelists included Manizha Naderi, Executive Director of Women for Afghan Women, Jean MacKenzie, correspondent with the Global Post, and Jennifer Hunt, an Army Reservist who served in Afghanistan.
The panelists were asked the following question:
Violence against women spiked to its highest level since the Taliban's fall. Will a U.S. troop withdrawal contribute to an increase in the region's assault on women?
Watch the video below: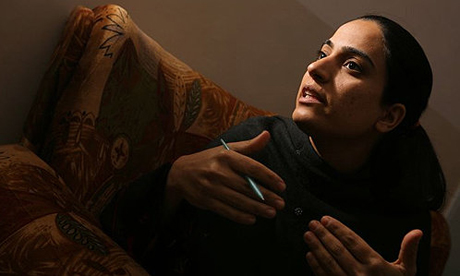 Statement on the Attack Against 14-Year-Old Malala Yousafzai
by Malalai Joya
Once again we see a crime against women by dark-minded and brutal fundamentalists. Malala Yousafzai was shot by Pakistani Taliban because she did not remain silent about the ongoing crimes and brutalities against women; because, despite her young age, she had the consciousness to stand for her rights and say 'no' to the terrorism and misogyny of the creatures of the Stone Age.