Our event last Friday was a great success! The Skype connection with Afghanistan was impeccable, with excellent sound and video quality. Thanks to our friends at Keycode Media, we were able to stream the event live and capture a full recording, which we now present (after minor edits to clean up dead time and fix some graphics).
For those who missed our live webcast with Reena of RAWA, here it is:
Read More...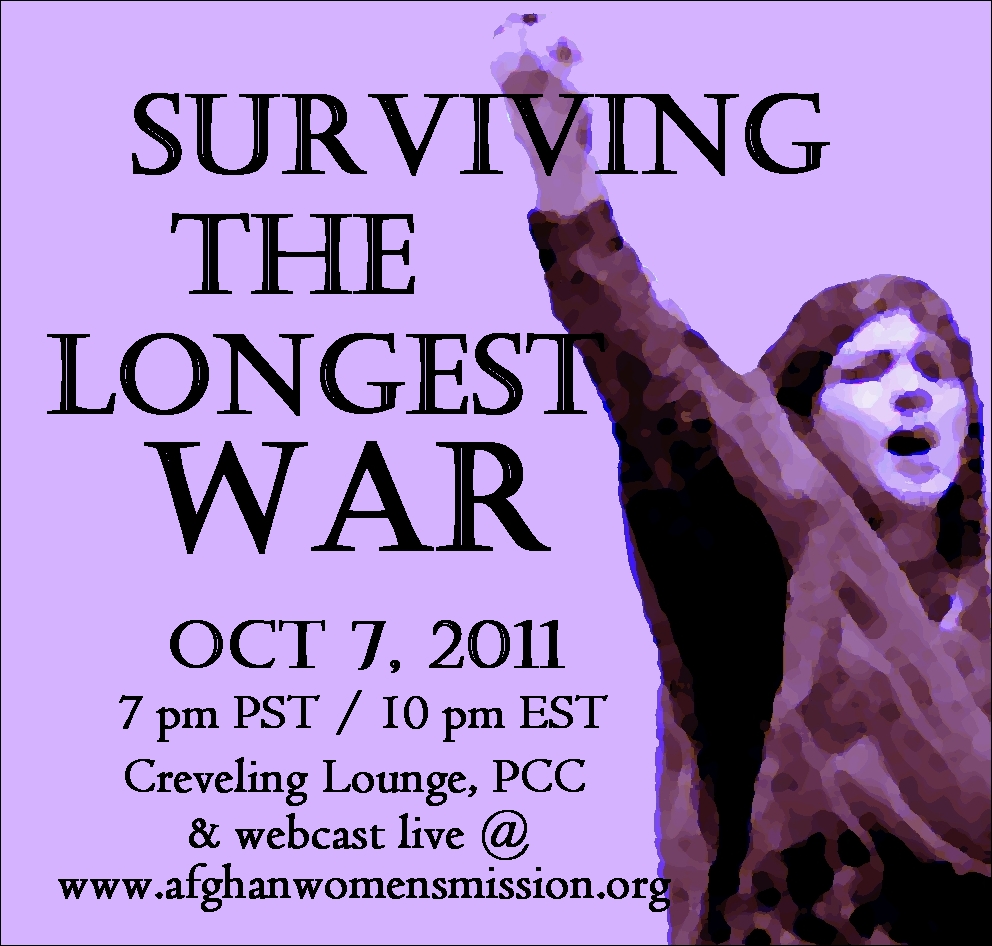 On the 10th Anniversary of the U.S. war, an underground activist tells the real story of the Occupation & Afghan Resistance
Reena, a member of the Revolutionary Association of the women of Afghanistan (RAWA), will address American audiences via live video stream.
RSVP for the event on Facebook.
AWM Co-Director and KPFK's Uprising host Sonali Kolhatkar will lead the conversation with Reena via video streaming in front of a live audience. The event will be webcast live on AWM's website. Questions will be drawn from the in-person audience, and the online audience via Facebook.
WHEN: Friday Oct 7 2011 7pm PST / 10 PM EST
WHERE: Creveling Lounge (CC bld, 2nd floor) PCC campus, Pasadena California or @afghanwomensmission.org.
Open to the public. Entrance is free. There will be books and crafts available for sale.
If you are unable to attend this event, you can watch a live webcast of the entire event on this website! Click here to find out the time of the webcast in your city.
Organized in collaboration with PCC's Students for Social Justice. KPFK is a media sponsor.
Read More...
Former Afghan MP, Human Rights Activist and Author of "A Woman Among Warlords," Malalai Joya, recorded this message on the Tenth Anniversary of the War and Occupation of Afghanistan:
Transcript of Joya's message:
Hi everyone, I would like to thank all supporters and anti-war movements around the world who are marking the dark day of occupation of U.S. and NATO in Afghanistan.
Respected friends – 10 years ago the U.S. and NATO invaded my country under the fake banners of women's rights, human rights, and democracy. But after a decade, Afghanistan still remains the most uncivil, most corrupt, and most war torn country in the world. The consequences of the so-called war on terror has only been more bloodshed, crimes, barbarism, human rights, and women's rights violations, which has doubled the miseries and sorrows of our people.
Read More...
By GARETH PORTER Inter Press Service WASHINGTON – General David Petraeus wrote in his 2006 counter-insurgency manual that the United States command headquarters should establish a "narrative" for the counter-insurgency war – a simple storyline that provides a framework for understanding events, both for the population of the country in question and for international audiences.Read More…
Read More...
Ten years ago, when the terrorist attacks took place on September 11th, 2001, my colleagues and I in the Afghan Women's Mission watched in shock and horror as thousands of innocent people lost their lives. We knew right away however, that retaliation would be aimed at Afghanistan and that all Afghans, including the women of the underground organization RAWA who we worked in solidarity with, would become targets of American bombs.
Read More...
Although initially denied a travel visa from the US government, Malalai Joya, with the help of her supporters, successfully petitioned the United States for a visa and wrapped up a successful book tour in the US in early 2011.
Read More...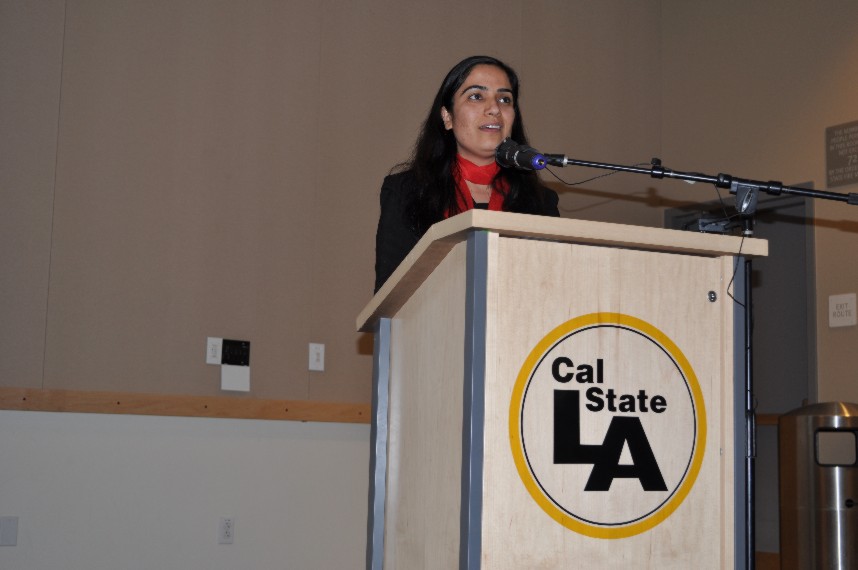 On April 7-8, 2011, Malalai Joya, renowned Afghan activist, returned to Southern California on the occasion of the release of her book, A Woman Among Warlords, in paperback. Part of her national tour (read report here), Joya's time in Southern California, where Afghan Women's Mission is based, was packed with 4 geographically diverse events attended by hundreds of people.
Read More...
Malalai Joya, the acclaimed Afghan activist and author of A Woman Among Warlords with Derrick O'Keefe, will tour the United States this Spring to call attention to the on-going Afghan war and prospects for ending it. A Woman Among Warlords has just been published in paperback and will be on sale at all her events. Click here for a preliminary schedule of her events.
Read More...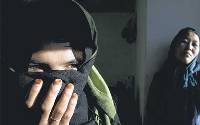 A child bride, forced to marry at 11, fled and took refuge in one of the shelters. (Photo: Getty)
By Jerome Starkey
in Kabul
The Scotsman
Secret shelters which protect women from murder, forced marriages and ritual mutilation will be turned into "virtual prisons" that make women less safe, under Afghan government plans to wrest control of them from local charities, women's activists warned yesterday.
The exact whereabouts of the safe houses and the identities of the women who hide there are carefully guarded secrets, but proposals seen by The Scotsman would put government staff in charge and force them to inform police of anyone who goes inside.
Campaigners said the draft legislation was pandering to conservative male prejudices that shelters harbour prostitutes, and they warned it would roll back years of hard-won progress towards improving women's rights.
Read More...
By Jonathon Burch
Reuters Canada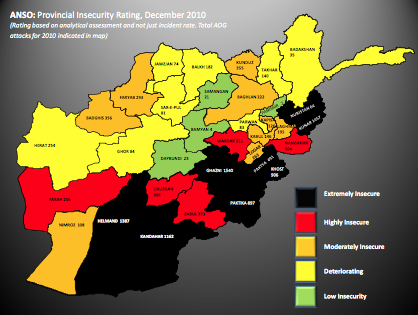 KABUL (Reuters) – Foreign military assertions that security in Afghanistan is improving are intended to sway Western public opinion ahead of a troop withdrawal and do not reflect the reality on the ground, a security advice group said.
"Indisputable evidence" that conditions are deteriorating included a two-thirds rise in insurgent attacks in 2010 compared with the previous year, according to the EU-funded organization, that advises aid groups on safety.
Read More...
« previous entries
—
next entries »