Nine boys collecting firewood to heat their homes in the eastern Afghanistan mountains were killed by NATO helicopter gunners who mistook them for insurgents, according to a statement on Wednesday by NATO, which apologized for the mistake.
The boys, who were 9 to 15 years old, were attacked on Tuesday in what amounted to one of the war's worst cases of mistaken killings by foreign-led forces. The victims included two sets of brothers. A 10th boy survived.
Read More...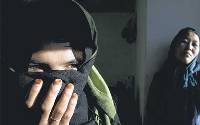 A child bride, forced to marry at 11, fled and took refuge in one of the shelters. (Photo: Getty)
By Jerome Starkey
in Kabul
The Scotsman
Secret shelters which protect women from murder, forced marriages and ritual mutilation will be turned into "virtual prisons" that make women less safe, under Afghan government plans to wrest control of them from local charities, women's activists warned yesterday.
The exact whereabouts of the safe houses and the identities of the women who hide there are carefully guarded secrets, but proposals seen by The Scotsman would put government staff in charge and force them to inform police of anyone who goes inside.
Campaigners said the draft legislation was pandering to conservative male prejudices that shelters harbour prostitutes, and they warned it would roll back years of hard-won progress towards improving women's rights.
Read More...
By Jonathon Burch
Reuters Canada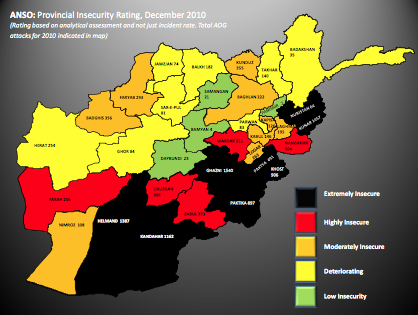 KABUL (Reuters) – Foreign military assertions that security in Afghanistan is improving are intended to sway Western public opinion ahead of a troop withdrawal and do not reflect the reality on the ground, a security advice group said.
"Indisputable evidence" that conditions are deteriorating included a two-thirds rise in insurgent attacks in 2010 compared with the previous year, according to the EU-funded organization, that advises aid groups on safety.
Read More...

Protection of civilians must be at the heart of Afghanistan 'transition' strategy, warn aid agencies.
2010 is already the deadliest year in a decade for civilians, but risks could increase unless NATO takes immediate action
International military forces must take urgent steps to protect civilians caught up in the escalating conflict as they plan for the handover of responsibility for security to the Afghan government, warned leading aid agencies today (Friday 19 November 2010).
Twenty nine international and national aid agencies including Oxfam, Afghanaid and the Afghan Independent Human Rights Commission, have released a new report – Nowhere to Turn – which urges NATO to do more to improve the training and monitoring of Afghan national security forces during the transition period.
Read More...
The plight of women in Afghanistan is no excuse for Western "occupation" of the country, a leading Afghan opponent of the war and former MP has declared.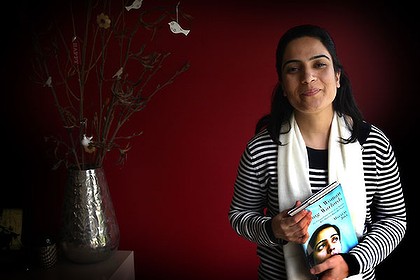 Photo: John Woudstra
Read More...

Women wait for child vaccinations in Faizabad, Badakhshan
© Salma Zulfiqar/IRIN
KABUL, 8 November 2010 (IRIN) – Afghanistan has climbed over a dozen places up the annual UN Development Programme's (UNDP) Human Development Index (HDI) – from 181 out of 182 countries in 2009, to 155 out of 169 this year.
However, Afghanistan is still among the world's 23 Least Developed Countries, according to the UNDP report: About 42 percent of Afghans are living in poverty; life expectancy at birth is 44.6; there is one doctor and two hospital beds for every 5,000 Afghans. Under-five mortality is 275 per 1,000 live births, and the maternal mortality rate is 1,400 per 100,000 births. Over half of Afghans do not have access to safe drinking water; 63 percent lack access to improved sanitation.
Read More...
By ROD NORDLAND
The New York Times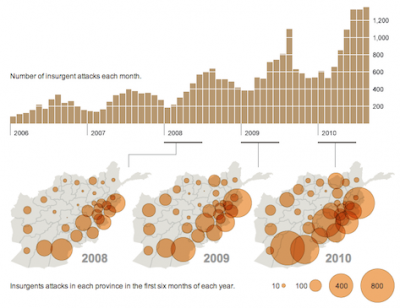 KABUL, Afghanistan — Even as more American troops flow into the country, Afghanistan is more dangerous than it has ever been during this war, with security deteriorating in recent months, according to international organizations and humanitarian groups.
Large parts of the country that were once completely safe, like most of the northern provinces, now have a substantial Taliban presence
Read More...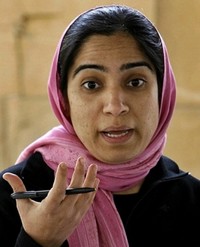 The Independent
Thursday, 20 August 2009
In hiding and in fear of her life, the Afghan MP and women's rights campaigner says the warlords have already won.
Like millions of Afghans, I have no hope in the results of today's election. In a country ruled by warlords, occupation forces, Taliban terrorists, drug money and guns, no one can expect a legitimate or fair vote. Even international observers have been speaking about widespread fraud and intimidation and, among the people on the street, there is a common refrain: the real winner has already been picked by the White House.
Read More...
Jon Boone in Kabul
guardian.co.uk
Friday 30 April 2010 17.30BST


Afghan women wearing burqas walk towards a market in the centre of Kabul. Photograph: Emilio Morenatti/AP
Feminists in Afghanistan are forced to operate as underground movement, often using the burqa as a convenient disguise.
Read More...
Many say one key promise seems to have been forgotten – improving the rights of women. Veteran Afghan women's rights advocate, Malalai Joya, made the case recently during a visit to London.
Read More...
« previous entries
—
next entries »