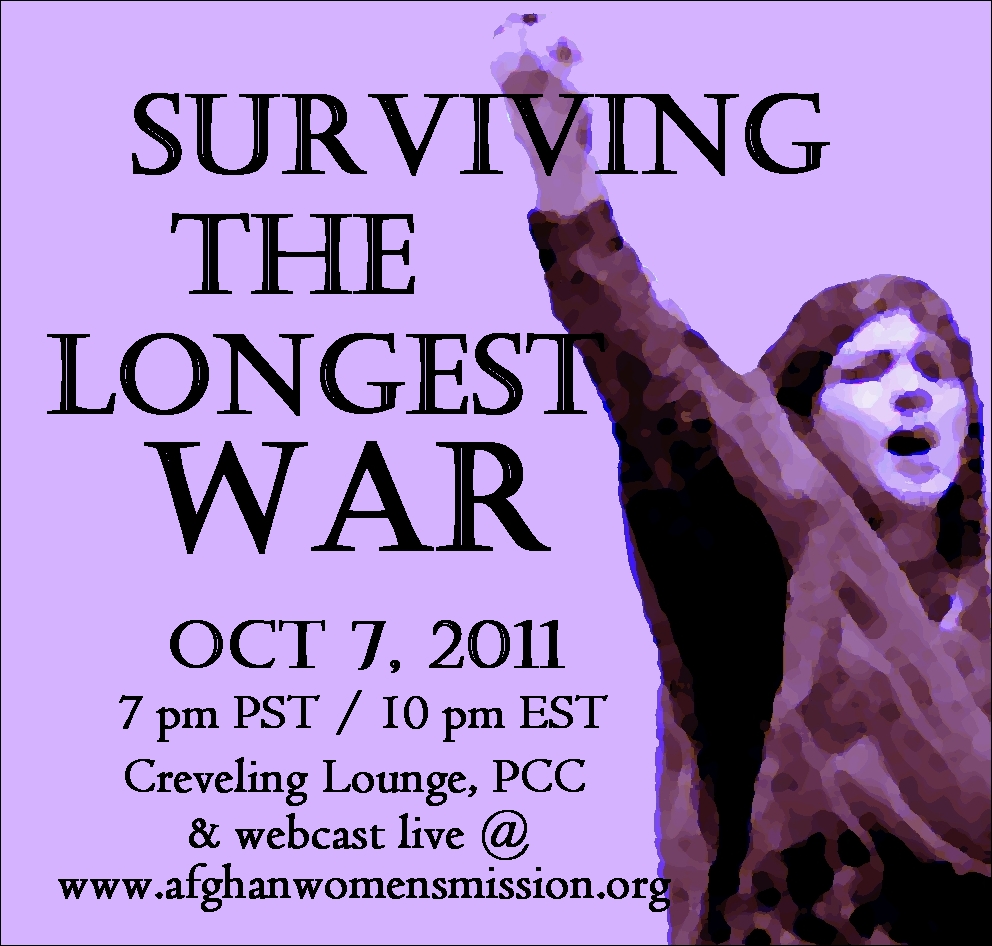 On the 10th Anniversary of the U.S. war, an underground activist tells the real story of the Occupation & Afghan Resistance
Reena, a member of the Revolutionary Association of the women of Afghanistan (RAWA), will address American audiences via live video stream.
RSVP for the event on Facebook.
AWM Co-Director and KPFK's Uprising host Sonali Kolhatkar will lead the conversation with Reena via video streaming in front of a live audience. The event will be webcast live on AWM's website. Questions will be drawn from the in-person audience, and the online audience via Facebook.
WHEN: Friday Oct 7 2011 7pm PST / 10 PM EST
WHERE: Creveling Lounge (CC bld, 2nd floor) PCC campus, Pasadena California or @afghanwomensmission.org.
Open to the public. Entrance is free. There will be books and crafts available for sale.
If you are unable to attend this event, you can watch a live webcast of the entire event on this website! Click here to find out the time of the webcast in your city.
Organized in collaboration with PCC's Students for Social Justice. KPFK is a media sponsor.